How To Add DNS Record In AWS Lightsail
Date : 24-10-2020
Step : 1
Login to your AWS account.
Step : 2
Select lightsail option.
Step : 3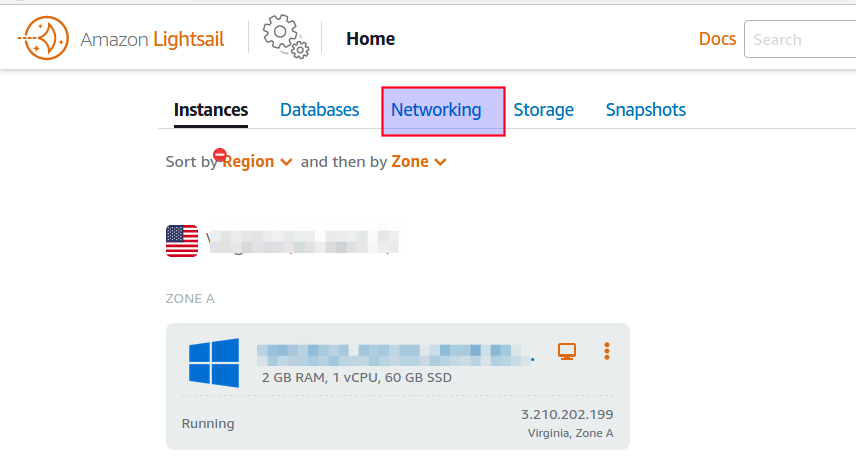 Select networking option.
Step : 4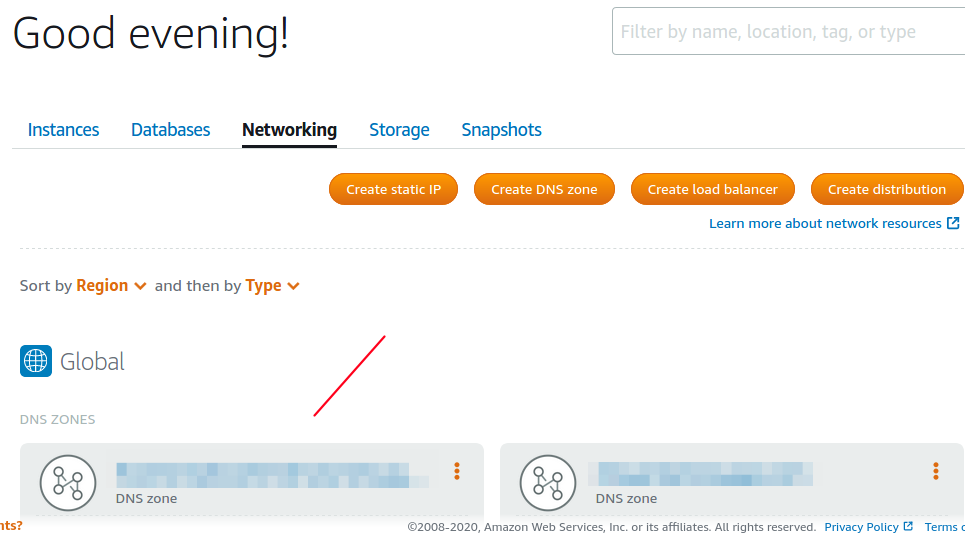 Choose the domain you want to add DNS records.
Step : 5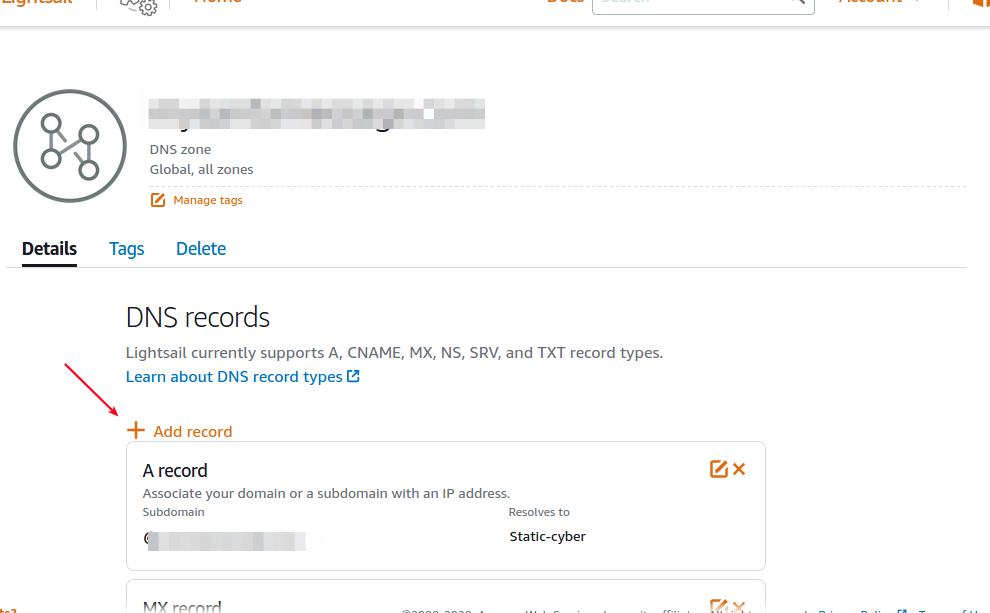 Click add record option.
Step : 6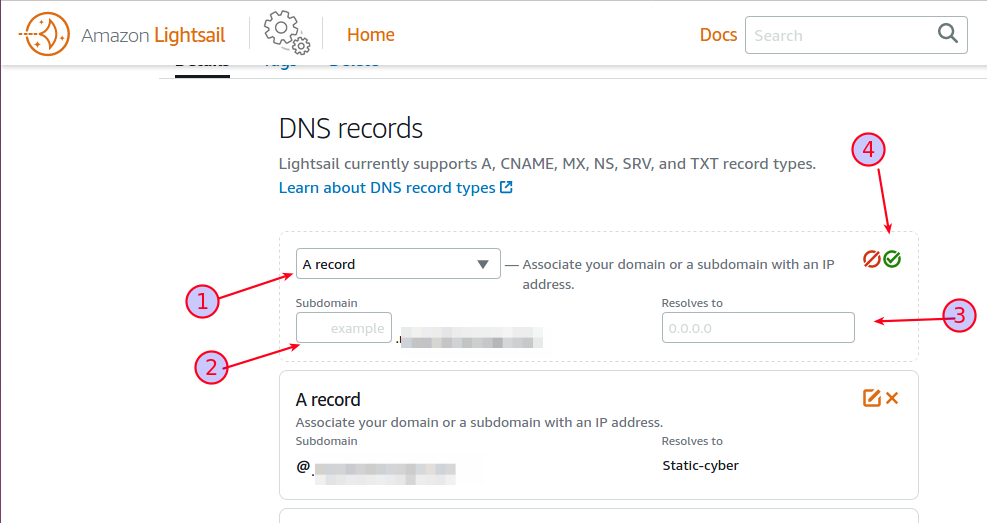 Choose the record type.
Add record name.
Fill the resolves to box , if you want to add A record means you need to choose (or) add the IP address of the domain.
If you fill all the details then save the record.